What It's Like Living in Airdrie: A Resident's Perspective
Sep 1, 2020
Published by Derek Timmons
Are you looking for reasons why you should move to Airdrie? Maybe you've already moved here, and you want to find out how great it really is. Or maybe you just want to see what else Alberta has to offer.
Whatever your reason, I'm going to tell you why living in Airdrie is awesome!
Not only do you get more for your money when moving to Airdrie, there are many reasons why you should do so. Here are the top ten reasons.
1. More Home for Less
Compared to Calgary, Airdrie homes tend to be newer and larger. Airdrie housing also costs a lot less—with the same quality of life as in Calgary.
The average cost of a home in Airdrie is $350K, while the average Calgary homes are priced at $450K. That's a $100K difference!
Airdrie is a great place to live if you're looking for a low cost of living. Compared to most larger cities across Canada, the average cost of living in Airdrie is relatively inexpensive.
You'll find that there are plenty of restaurants, grocery stores, coffee shops, movie theatres, parks, libraries, museums, gyms, shopping centres, etc. And all these amenities are at affordable prices!
2. Access to Plenty of Schools
There are 16 schools located in Airdrie: ranging from K1 to 12th Grade and from French immersion to Christian lead schools.
Airdrie schools are overseen by the Rocky View Schools (RVS) board, the 5th largest in Alberta. This jurisdiction services over 26,000 students from kindergarten to Grade 12.
That also means new residents with children have a wide array of schools to choose from!
Let's look at both public and private education options in standard, Catholic, and Francophone schools in Airdrie.
Atlas Learning Academy
Atlas Learning Academy is a private school in Airdrie that offers preschool, kindergarten, and Grades 1 to 8 education.
This elementary to middle school has been highly ranked by the Fraser Institute, which objectively ranks schools based on a variety of academic factors.
Atlas Learning Academy currently holds an 8.1/10, which is a considerably good score.
Heloise Lorimer
Heloise Lorimer School is a public elementary school that offers education from kindergarten to Grade 5.
Ranking 7/10 by the Fraser Institute, this is a great option for families looking to go the public education route.
At Heloise Lorimer, students get access to all the education basics, along with daily physical education, music, art, and health and life skills. Students also have the option to join drama and language courses.
St. Martin de Porres
St. Martin de Porres High School offers English and French Immersion options for students. This Catholic school also offers a breadth of religious studies.
St. Martin de Porres is rated a 6.7/10 by the Fraser Institute. It is a great option for families looking for French Immersion options for older students.
George McDougall High School
George McDougall High School is a public high school teaching Grades 9 to 12 in either English or French Immersion.
Ranked a 6.3/10 by the Fraser Institute, this school is a wonderful choice for families looking to go the public route and get a quality education.
Meadowbrook School
Meadowbrook School teaches Grades 6 to 8. It also offers both standard and Catholic education options.
For students who are looking for some flexibility before high school, this school is a great option with a variety of subjects.
W.H. Croxford High School
W.H. Croxford High School is a public school that is a great option for students looking to get involved in their community and expose themselves to various subject areas.
Students have the opportunity to focus on specific career pathways that lead to specialized or credentialed skill sets.
R.J. Hawkey Elementary School
R.J. Hawkey Elementary School is a public school that offers education from kindergarten to Grade 5. They also offer a Christian program.
Students have access to their own Child Development Advisor (CDA) for difficult conversations or feelings. Having this support is a great advantage for R.J. Hawkey students.
3. An Abundance of Activities for Your Family
Walking and Cycling Paths
"Airdrie enjoys approximately 140 kilometres of asphalt pathway and approximately 37 kilometres of concrete sidewalks for beautiful bike rides or walks around the city." –City of Airdrie
Check out Airdrie Bike and Walk Path Map. It includes playgrounds, water features, green space, off-leash areas, and golf courses.
Golf Courses
Among the many recreational things you can do in Airdrie, golf is a major one.
So, where are the best places to golf? It just so happens Airdrie has two great locations to choose from.
Woodside Golf Course
Woodside Golf Course has operated since 1989. It was founded by Otto Steiner and renowned Canadian golf course architect William G. Robinson.
Together, they charted out a 6,200-yard course that runs through the community. The lush greens offer an entertaining challenge for professionals and amateurs. The championship par-70 layout is the most popular choice.
They specialize in:
9 and 18-hole golf courses and clubs
Putting greens
Outings
Chipping area
Tee time
Cart facilities
Range balls
Woodside Golf Course's entire philosophy revolves around creating insanely outrageous stories people can share with their friends. The golf course also hosts leagues, tournaments, and lessons.
After a long day out, golfers can replenish their energy and share anecdotes over a warm, revitalizing meal crafted by culinary experts.
Address: 525 Woodside Drive NW
Phone: 403-686-4653
Hours of Operation: Monday – Friday, 11 am–10 pm / Saturday and Sunday, 7 am–10 pm
Apple Creek Golf Course
Apple Creek Golf Course prides itself as Airdrie's premier golf facility. The course challenges players with 18 holes and 5 tee decks.
The entire field was designed with a risk-and-reward mentality, forcing players to think carefully about every stroke. Each hole was thoughtfully designed to keep golfers on their toes.
Their signature hole #15 is an island tee box, and #13 is a par 3 with green wrapped by the creek. There's always a new challenge to keep things exciting!
Apple Creek's specialties include:
18 and 9-hole golf courses
Club rentals
Power and pull carts
Driving range
Pro shop
Ladies' and Men's leagues
Tournaments
Putting green
Green fees
Junior camps
Golf Clinic
Chipping and bunker play
You can find the full list of prices and hours here. Golf club rentals and driving ranges are also available.
Address: Apple Creek Golf Course, 11064 TWP Road 275, Rockyview County, AB, T4B 4M8
Phone: 403-912-2191
Hours of Operation: Monday–Friday, 10 am–4 pm
Other Golf Courses Near Airdrie
Golf enthusiasts in Airdrie can explore more courses in nearby cities such as Calgary and Crossfield after a few minutes of driving.
Other golf courses near Airdrie to consider are:
4. Plenty of Amenities for Kids
Parks & Playgrounds
Airdrie is home to plenty of green space, parks, and playgrounds scattered throughout the community!
"The City of Airdrie Parks department offers residents approximately 1,500 acres of parkland and approximately 130 kilometers of paved pathways and 25 km of sidewalk within Airdrie." –City of Airdrie
One of Airdrie's most popular parks is Chinook Winds Park. This park is perfect for summertime activities. Chinook Winds Park offers over 55 acres of grass space, regeneration sports, playgrounds, skate parks, and amenities.
Plus! Airdrie has 50+ playgrounds for the kiddos to enjoy. Check out the official City of Airdrie Map to see where they are located!
Daycare
There are 20+ daycares dispersed throughout the city of Airdrie. If you live in one of the subcommunities closer to the city centre of Airdrie, as the majority of residents do, finding a daycare nearby is no problem.
Depending on your daycare of choice, your commute to drop off the kids can be as little as a few minutes or up to 10 minutes.
According to Statistics Canada, the demand for excellent child care has risen. Parents are now looking for childcare that aids the potential benefits of peer socialization, school readiness, numeracy skills, and language skills.
In fact, it is in higher demand than a daycare centre that simply looks after kids playing.
There are many Airdrie childcare options that meet these needs for your child. Airdrie is proud to provide affordable daycare that does not compromise the attentive and fulfilling nature parents want for their children.
Airdrie has childcare options starting from private nanny care to affordable daycare centres.
5. Airdrie Festival of Lights
Not only does Airdrie have great outdoor activities for the family during the summertime, but it also has the holiday season covered!
Every December, the city hosts the Airdrie Festival of Lights. It's the largest outdoor Christmas lights display in all of western Canada. And it's FREE!
Check out more information here and join the countdown to this year's holiday season!
6. Urban Proximity
To some, Airdrie seems like a world away. But it's not as far and secluded from Calgary as you think!
Airdrie communities are located just off of major roadways, where you can quickly be taken to the heart of downtown Calgary or directly to the airport in no time!
Airdrie to downtown Calgary is roughly a 30-minute drive. While Airdrie to Calgary International Airport is a quick 15-minute trip.
7. Community Investment and Care
The city of Airdrie is constantly striving to provide the best family-friendly neighbourhoods by investing in providing great amenities and community improvement.
Genesis Builder Group is one of the main builders for the Airdrie community. They are responsible for creating affordable homes and vibrant land development.
They are also sponsoring the Genesis Place Recreational Centre, which they have recently invested in expanding.
"We were honoured to provide $2 million for the expansion and renovation of this state-of-the-art recreation facility in Airdrie. Genesis Place is a natural gathering point for friends, families, and neighbours to connect and grow, featuring a wide spectrum of fitness and leisure facilities—including twin NHL-size ice surfaces, twin soccer fields, multiple pools, a waterslide, an indoor track, and two gymnasiums." -Genesis Builder Group
"At Genesis Builders Group, we know that a strong community is key to making any house a home—and there is no community like Airdrie."
8. Convenient Access to Amenities
Airdrie was created to be a close-knit community where essential necessities are easily accessible.
"Life in Airdrie means easy access to what matters most. It means a five-minute walk to the grocery store—or a two-minute drive in the case of forgotten ingredients. It means neighbors who water your plants." –Genesis Builder Group
9. Local Entertainment
Along with outdoor activity, Airdrie has plenty of entertainment throughout the year, such as AirdrieFEST, Woodside Golf Course, and the Bert Church Live Theatre.
AirdrieFEST
AirdrieFEST is an annual event hosted in the fall. It is for community groups and non-profits to showcase their products and services, as well as provide free, family-friendly entertainment and fun. Learn more about the event here.
Bert Church Live Theater
Bert Church Live Theater is a popular destination for featuring musicians and theatre groups. They also promote local entertainment and arts. Check out their upcoming performance schedules here.
Airdrie Farmers Market
The Farmers Market in Airdrie operates from June to October. It opens every Wednesday—rain or shine. You can visit it from 3:30–7:00 PM.
The Farmers Market also has special events, especially during the holidays. They are open for longer hours. They also operate for more days. Check out their website for the specific schedule.
Make sure to check out their Facebook page for updates.
10. Work-Family Life Balance
Many people move to Airdrie to experience a vast number of outdoor activities and a family-friendly community.
Being slightly outside of Calgary's city limits, Airdrie provides a "get-away" feel, as you are constantly surrounded by nature and hillside country.
When driving from work in Calgary to your home in Airdrie, you can instantly feel the transition from city to nature and community.
Living in Airdrie, AB
Airdrie prides itself on building a supportive community and connecting with your neighbours. A perfect community to connect with nature, raise your family, and get away from the city.
If you're looking to buy a home in Airdrie, why not let us look for you? Just tell us your criteria, and we'll build out a customized portal with all the properties that match.
Neighbourhood Highlights
Walk Score
Popular Articles
8 Factors to Know Where to Invest in Real Estate in Airdrie
Are you considering investing in real estate in Airdrie, Canada? Airdrie is one of the fastest-growing cities in Canada. Unsurprisingly, it has caught the attention of homebuyers and real estate…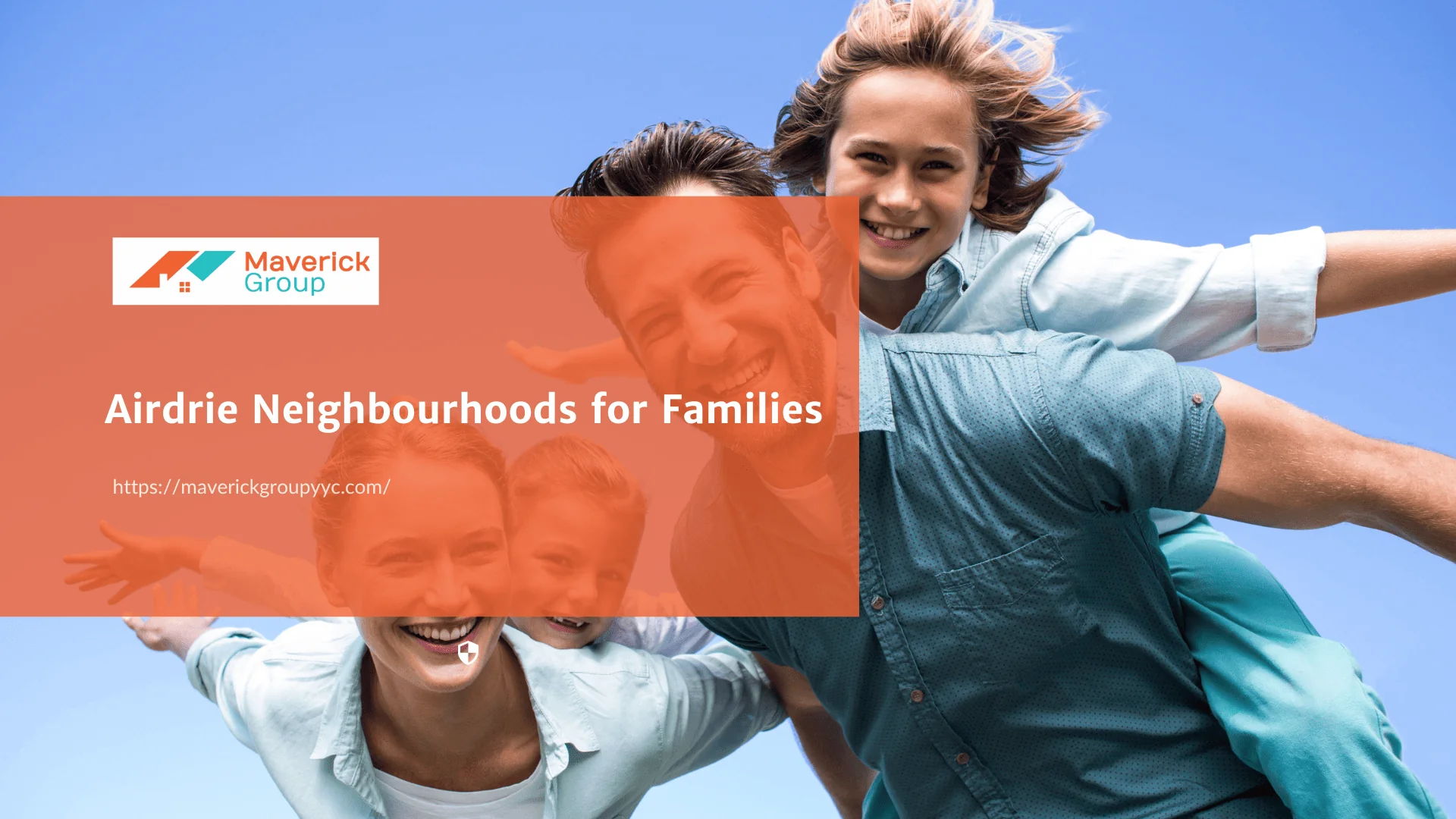 Airdrie Neighbourhoods for Families
Finding the perfect family-friendly community is crucial if you're a home buyer or seller in Airdrie. Airdrie offers an array of neighbourhoods, each with unique qualities catering to the needs…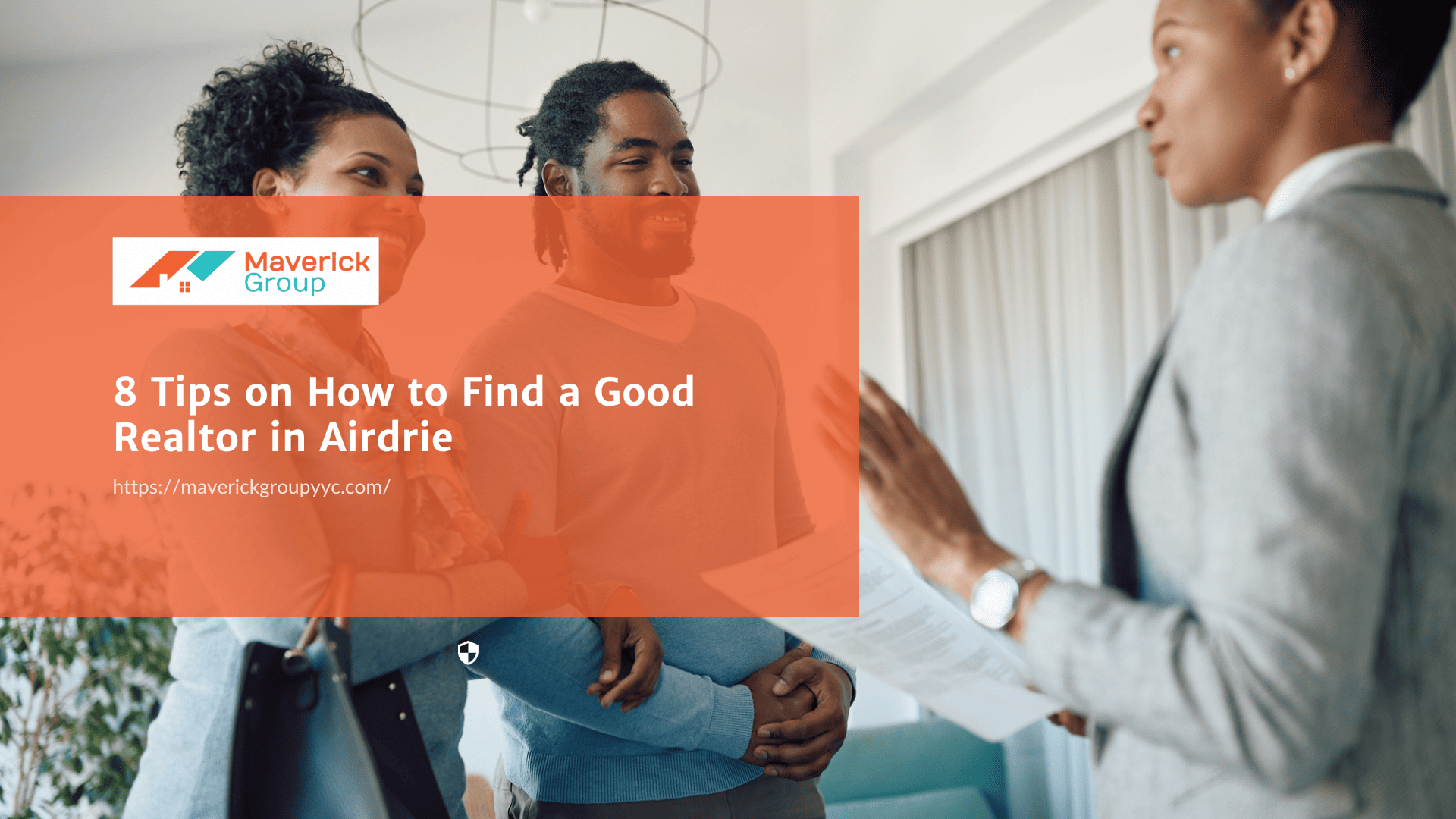 8 Tips on How to Find a Good Realtor in Airdrie
A home is more than just a place to live. It's where families flourish, where dreams are nurtured, and memories are made. This is why you need a good Realtor®.…
The trademarks REALTOR®, REALTORS®, and the REALTOR® logo are controlled by The Canadian Real Estate Association (CREA) and identify real estate professionals who are members of CREA. The trademarks MLS®, Multiple Listing Service® and the associated logos are owned by The Canadian Real Estate Association (CREA) and identify the quality of services provided by real estate professionals who are members of CREA. The trademark DDF® is owned by The Canadian Real Estate Association (CREA) and identifies CREA's Data Distribution Facility (DDF®)
//
Airdrie Real Estate Board
Sign in or register
to save your favourite homes and more
Sign in or register
to save your favourite homes and more
Reset password
Enter your email address and we will send you a link to change your password.