7 Step Guide To Selling Your Home In A Buyer's Market
Jan 18, 2021
Published by Derek Timmons
Selling your home can be a daunting task, and the level of stress that is associated with this is drastically increased when in a Buyer's Market.
Buyer's markets are when there are more homes up for sale than there are buyers to purchase them. This can lead to a number of different issues that can affect the price of your home, the time it takes to sell, and the effort you have to put in to finalize the sale.
Buyers have more negotiating power in these types of markets, so you have to be ready to make some deals when you start talking to potential buyers.
In this article, we will go over some different ways to effectively sell your home in a buyer's market. Some of the topics we will cover include: pricing, negotiating, marketing, showings, real estate agents, and paperwork.
After you are done reading this article, you should be familiar with how selling a home in a buyer's market works, and how to make the best out of it.
Last but not least, make sure to follow this link to get a free home evaluation or check out our Airdrie listings to learn more information about the market in the city.
Step 1: Understanding How Buyer's Markets Work
Buyer's markets can happen in many different industries, but most commonly occur in the real estate industry.
They happen because supply has exceeded demand, giving buyers certain advantages over sellers, especially in price negotiations.
Learning how to navigate a buyer's market is crucial if you are looking to sell your home in these circumstances. Here are a few factors to consider when thinking about selling your home in a buyer's market:
Buyers Have More Leverage and Negotiating Power
Your potential buyers will have additional leverage over you when negotiating the price of your home. So be ready to work with your real estate agent to negotiate fair terms that still are favorable to you and your family.
Your House May Sit Unsold For Some Time
Be prepared for your home to sit on the market for quite some time. After all, the market is saturated with many homes and few buyers. Give your real estate agent some time to get potential buyers scheduled for showings and find the right buyer for you.
Be Prepared To Lower The Price Of Your Home
Due to the current market conditions, the price of your home may go down. You must be prepared to price your home according to these conditions. Homes that are overpriced can sit on the market for months and even years, costing you additional time and money.
Step 2: Pricing Your Home In A Buyer's Market
Your home is supposed to be one of the better investments you can make during your lifetime. Not being able to get the most for your home can be severely discouraging, but don't let it get you down!
There are still some measures you can take to make sure you get the most out of your home during these times. Knowing how to price your home takes market expertise, experience, and skill.
Consult With An Agent That Has Lots Of Market Expertise
In order to get the optimal listing price for your home, you have to consult a market expert to do some research and determine what the price will be. There are a lot of different factors that are considered when determining the price of a home.
Optimal Listing Price Factors:
Location of the homes
Neighborhood price comparisons
Amenities in the area (i.e., shopping centers, schools, etc.)
Home size and usable space
Age and condition of the home
Upgrades and updates
Local market & economic indicators
Interest rates
Finding the optimal price is an art that great agents spend their careers mastering. Pricing today requires a combination of market expertise, an exhaustive study of similar homes for sale, previous sales, and some old-fashioned street smarts.
Pricing your home right from the start will result in the highest exposure, more showings, more offers, and ultimately the highest price for your home.
It is best to find a reliable real estate agent that can effectively price your home based on the above factors during periods where buyers hold leverage over sellers.
Step 3: Preparing Your Home To Be Sold
Once you've set the price, your next step in the journey is preparing your home to wow buyers from the moment they drive up.
Your buyers want to see how they would live inside your home. How they would decorate the home, where they would hang out, cook, and eat dinner. Give them the ability to imagine this as best they can.
By utilizing the 3 R's of prepping your home for sale, you can get your home ready for sale in several easy steps.
Begin getting rid of all of the clutter that is scattered throughout your home, garage, and storage areas. It is imperative that you make the home look spacious and tidy. Potential buyers don't want to see stacked up boxes and cluttered closets as they peruse through your home.
Now it's time to repair all those cracked tiles, chipped paint, squeaky hinges, and leaky faucets. Whether you need to repair these things yourself or hire a professional, it's extremely important that you fix these things right away!
After everything is fixed up, now it's time to clean and make the home showcase worthy. Each room should be set up to perfectly show what the home is capable of. A fresh coat of paint can go a long way in dramatically improving the look of the room as well.
Step 4: Marketing Your Home
In order to put your home in front of the eyes of prospective buyers, you need to have a strong marketing plan. These marketing plans are backed up by assets that perfectly showcase the home ahead of time, drawing interest, and scheduling showings.
Home Marketing Techniques & Assets:
Professional Photography, Drone Videos, and 2D/3D Floor Plans
Social Media Advertising Campaigns
Proactive Outreach
Print Marketing
Virtual and Video Open Houses
Step 5: Safe & Successful Showings
Due to Covid-19, it's very important that you and your real estate agent provide a safe and clean environment for them to view your property.
It is recommended that you move out as soon as you can to speed up the sales process. If this isn't possible, make sure you are not present during any home viewings. Buyers want to be able to discuss the home and feel free to look around.
Below are a few of our showing protocols and recommendations:
Pre-Qualification Of All Buyers
Pre-Screening In Accordance with Covid-19 Guidelines
Home Tour Safety Kits – Sanitizer, Gloves, Masks, etc.
Touch-less Viewings
Make Your Home Inviting – Neat, Tidy, and Impeccably Decorated
Step 6: Negotiating Expertise
When an offer comes in — perhaps multiple offers — this is where negotiating expertise counts to ensure you achieve the highest price and best terms. Depending of course on market conditions, chances are, an offer will be higher or lower than your asking price. Don't be concerned or offended, it's normal.
In fact, the best way to think about an offer is as a starting point to a conversation.
Things to keep in mind when negotiating:
Counter-Offers Are Normal
Expect some back and forth between the buyer and your team. Eventually, if the terms are right, you will both come to a satisfying agreement.
Price Isn't The Only Thing
You don't just have to negotiate the price. Other factors include offer conditions, and assets included. Don't let your mindset get stuck on just price alone.
Momentum Is The Secret
Once you hit this stage in the selling process, things start to move quickly. Having a skilled real estate agent like Derek Timmons at your disposal is crucial for this part of the process to go smoothly.
He will walk you through the offer/s and conditions of the sale, make recommendations, and keep the process moving forward. The buyer must make a deposit "in trust" until conditions are met and the transaction is final. He will handle making sure that all conditions are met and ensure waivers are signed, and that the sale is firm.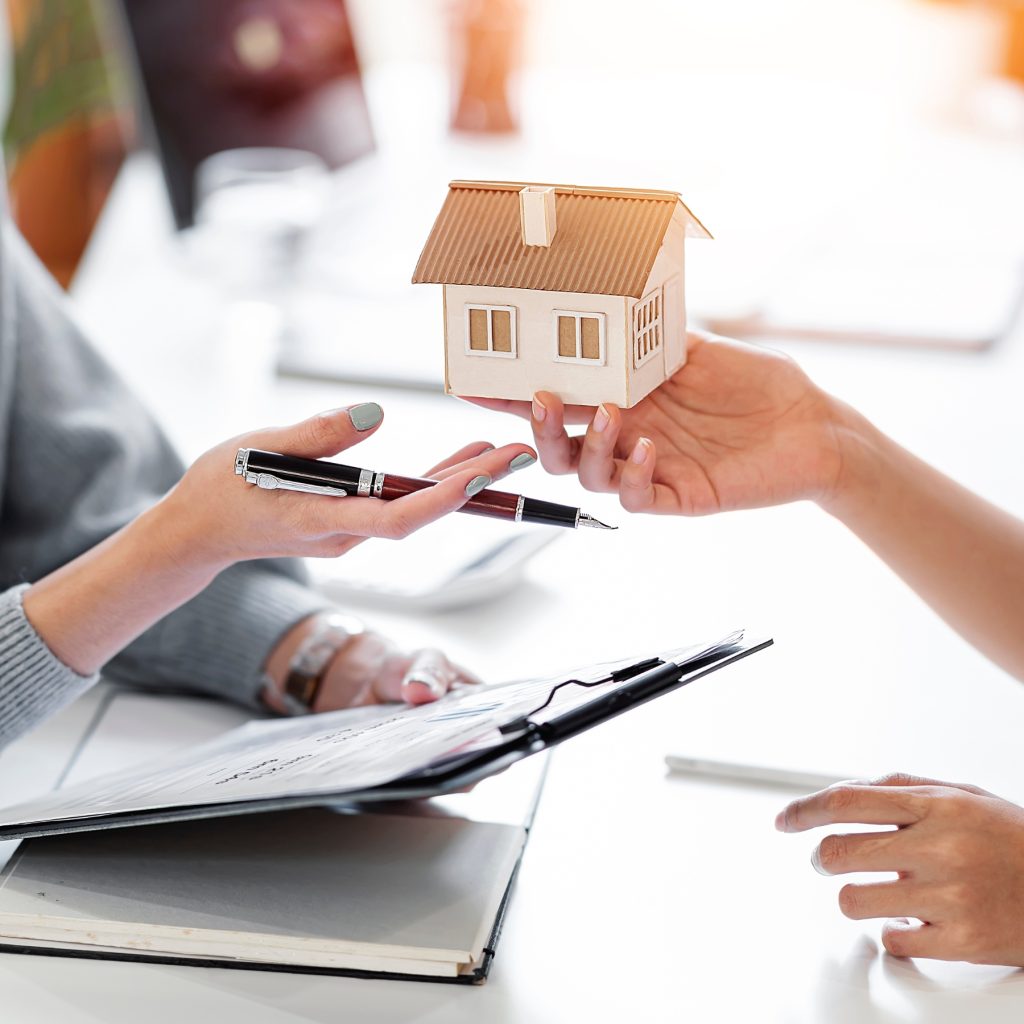 Step 7: Calculating Your Bottom Line
Once an offer is firm, your journey is not over. There is still paperwork to be done and calculations to be made, however, we are here to help with this.
Typical Closing Costs when Selling a Home:
Legal/Title Fees
Mortgage Payout
Utilities
Mortgage Interest
Property Tax
Moving Costs
We will help guide you through each of these costs and calculate your total expenses. We will also help reduce costs wherever possible. You can also use the sheet provided below to help calculate your costs yourself.
Meet Your REALTOR®, Derek Timmons
As you have discovered, selling your home can be an exciting and rewarding journey — if you do the right things. That's where I can help.
I was raised by Realtors and contractors. My mom's side all sold houses and my dad's side built them. Even as a child, it was very common for me to be running around job sites and open houses.
As an adult, I followed both paths. I began in construction and had a successful career for 16 years before moving over to being a REALTOR® in Airdrie. If you would like to discuss selling your home, give me a call for a complimentary market evaluation (so you know what your home will sell for on today's market), and I will answer any other questions you have.
Neighbourhood Highlights
Walk Score
Popular Articles
Breaking Down the Cost: How Much Does It Cost to Stage a Home in Airdrie?
Ready to sell your home in Airdrie, Canada? Good news, I have a secret weapon for you, home staging! It's like putting on a show for your house, showcasing its…
How to Add Value to Your Home: A Guide for Homeowners
When selling your home, you want to maximize its value before putting it on the market. But how do you go about increasing the value of your house? There are…
The trademarks REALTOR®, REALTORS®, and the REALTOR® logo are controlled by The Canadian Real Estate Association (CREA) and identify real estate professionals who are members of CREA. The trademarks MLS®, Multiple Listing Service® and the associated logos are owned by The Canadian Real Estate Association (CREA) and identify the quality of services provided by real estate professionals who are members of CREA. The trademark DDF® is owned by The Canadian Real Estate Association (CREA) and identifies CREA's Data Distribution Facility (DDF®)
//
Airdrie Real Estate Board
Sign in or register
to save your favourite homes and more
Don't have an account? Sign up
Reset password
Enter your email address and we will send you a link to change your password.
Get started with your account
to save your favourite homes and more